Random quick bits about thoughts and The City from Q1-3:
I guess there is a certain vibe, a certain stigma about New York City. It's a city on overdrive and it will and can fry your senses if you're not careful. Mentally, physically, literally, metaphorically.
The city is a curious mix of architecture marvels with history and people. From the eco friendly Hearst Tower, the dimly lit chanderliered entrance of the Royal Palace Hotel, eclectic little shops in Soho and the Lower East Side to the rather sterile concrete buildings of Wall street. The Brooklyn Flea houses a collection of quirky little trinkets and items, and itself is housed in a stately building that was converted from a bank; a stark dichotomy.
Graffiti here is spontaneous and in the oddest of places, narrow subway underground tunnels the top of buildings, each a defiant testament to the people who claimed the space as their own. Not in a tightly controlled environment where a canvas is laid out in front of a curious audience. Like at the Night-festival in Singapore, anyone? Cough. I think that defeats the purpose of it. Don't think the organizers understood the essence behind graffiti. The only people who should see graffiti being created should be the artists and their friends. Watching it appear in front of you, in a space dictated with crowds of curious spectators watching, with no element of risk, danger or mystery as expected just takes away the soul and experience of it.
I could do a photo series entitled subway trash of still lives – even the trash here somehow manages to look like a still-frame out of a movie.
Ben Stiller walked past us one weekend morning, apparently.
The size of rats vary with the parts of the city – the big black mean ones reside in Manhattan; small furry ones are found on the outskirts. The friendly mouse looking ones live in the Jersey PATH trains. 🙂
If you are anticipating a long subway commute, you probably want to switch your iPhone off while underground if you don't want to find your batttery at 60 % even before the day has started. Why there has been no serious motion to actually get reception that works well underground or even in various buildings is beyond me. It is kind of like the weekend commute, when basically, the best thing is to expect nothing out of the subway reliability.
Sirens are your lullabies. You grow accustomed to it. The police and fire engines are just, everywhere.
Phones are socially taboo (at least it seems so at most eating spots) or maybe it's a function of the crazy bad reception. People are engaged with each other here, and with time being such a precious commodity, one notices that cellphones are hardly the focus and the ones whom you meet grant you their attention, for choosing to spend the time.
Colours do not exist in the NYC fashion palette in winter. Everyone wears black black and more black even though the racks have a staple of black, white, red and the occasional electric blue. Who dictated that fashion has to mirror the season? Even within the line at JFK, I was standing out in a bright and (too) happy red.
Unaccustomed to the landscape so distinctly mirroring the seasons, visual cues start to hint to me the arrival of spring. Lighter coats, rain boots, slight colours, (short) skirts. People complain about the heat but hardly ever about the skirts. Do they not see the necessity of the former for the latter to materialize? Thank goodness for the cheeriness of Summer.
The city is edgy, fast paced, if that is your type of fun. Small enclaves of communities exist and in time, I intend to explore these when I've gotten my wings fixed. Sometimes the cashier mistakes me for Korean and rattles musically about the items I'm ringing up until I give a polite "I don't understand you" in English. At other times Korean guys remark really loudly "a Chinese" as I'm trying to get up the steps to dinner in Ktown. I am unsure of the correct response to this so I do nothing save roll my eyes. Ethnicity seems to be a topic of conversation with random people taking bets as to whether you are Korean or Chinese in the most random of places.
Definitely pay more attention to your Chinese lessons if you are still in school, especially if you want to order take out from Ctown. Actually, make that if you want to order food in general. D:
Outside of the tourist belt, there are hardly any children, teenagers or too many old folk. Everyone seems to float around the college age to the young working professionals. And then there are the others, who seem to have decided that being perpetually in Peter Pan mode is their thing. Over 45 and still living like recklessly 25 is just a little creepy. Just sayin'.
There is also the distinction between "the tourists" and "New Yorkers". Tourists are roadblocks, the grown up children who still find delight in every cranny of the New York environment. New Yorkers are past that – police road blocks and a barrage of media vans and satellite for Osama's capture or "that IMF guy" being held in an undisclosed location in lower Manhattan? Just part of everyday life, now will you please, not hog the sidewalk so I can get to my cup of coffee/work/you get the idea? Your local news is global here. Something is always happening; somewhere.
I love how people actually care about stuff here.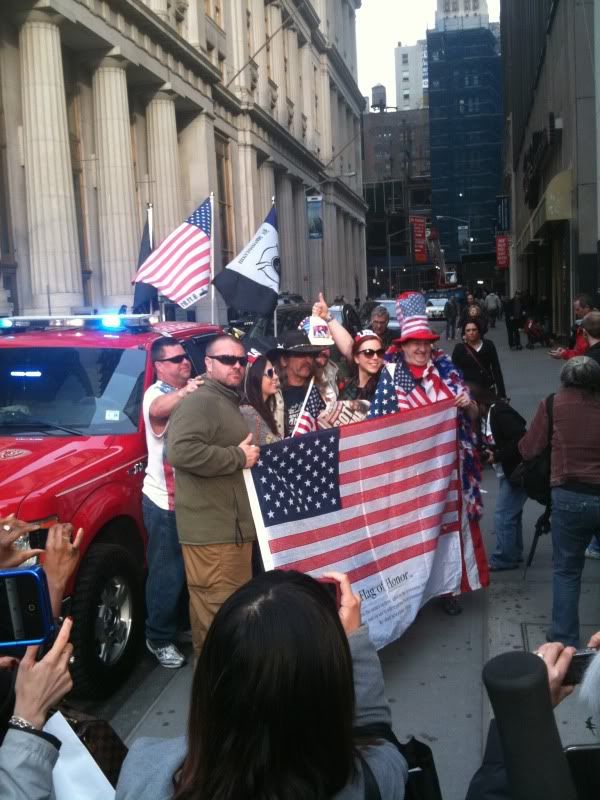 Chivary is alive and well in the city because here is nothing more odd in their senses for a girl to be carrying a shelf on the streets.  People have also been awfully kind to help me move my furniture that I got from them, so maybe I have just been lucky so far. You can get quite a lot out of a conversation in the 30 minutes while moving your desk. So awfully DIY, but just one of those things you do before you succumb to the instant gratification that is Amazon. On an aside, if one ever contemplated never ever having to leave your house, Amazon could fulfill all your hermit aspirations.
Door holding is nice and I hardly get any slammed in my face if I am within close proximity. Anyone who has tried to get into a lift in SG with plently of space, only to have the door closed on you because everyone was too apathetic to press the Open Button will understand this. It's the little things that count.
What's better than holding the subway door seconds just before it closes, is having two young teenage guys hold it open for you, upon seeing your approach and not even missing a beat in their conversation rhythm. Equally heartening is having a random stranger call out to you when you are at the far end of a corridor which only leads to an elevator, just so they can wait for you to enter.
Well, obviously there are rude people as well, but perhaps the word is not so much of rude than brash.
Weather is a huge factor here because it dictates your life. It's the first time weather reports are actually accurate or important. The coats change with the seasons, and rain coming horizontally at you renders normal umbrellas useless. Let's not even talk about the winds.
Things will go on even if it rains. At the Rooftop films, the organizers quipped that "We're tough , we're New Yorkers", and the show went on. Seats were kept and folded after the show by each member of the audience, " just so a lot of us can get out there faster".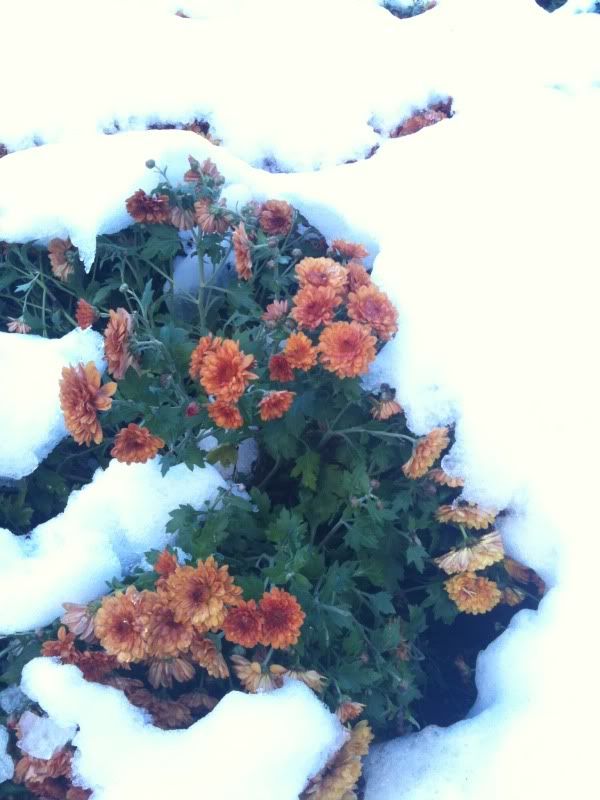 The weather is unapologetically capricious and erratic – winter seemed never ending with the fresh white snow quickly morphing into black piles of slush. There was a brief dalliance with spring and upturned umbrellas. People marginally freaked out over the earthquake aftershocks. Hurricane Irene brought the City to a standstill whilst everyone went stir crazy being confined indoors. Coming from a country with NO natural disasters, you realize you have no clue what to actually do, but you get by. It snowed in Autumn and this surprised the trees in Central Park and many of them broke under the weight.
It seems counter intuitive to find contentment in a restless city, but that's what New York can offer you, amongst a whole lot of other things. Transience is the only staple. The city has a routine of constant change, and possibilities in anything you believe in, if, of course, you search it out. Or maybe it might find you instead.
The City will speak to you, if you listen to it. The same City, but somehow in a different language for everyone.
^ And more photos, only because they remind…